January 4, 2022
Thank you for visiting our stand at Woodex! Within four days there were plenty of visitors and our company and products were attracted throughout the fair.
Please contact our Sales Director Sami Malinen for further questions: sami.malinen@pinomatic.fi. Contacts in Russian: sales.russia@pinomatic.ru.
Best Regards,
Pinomatic Oy
Sami Malinen Matias Rantala
Sales Director Managing Director
See also an LPK Siberia magazine's interview in Woodex: https://lpk-sibiri.ru/news/matias-rantala-v-otrasli-ne-hvataet-mehanikov-speczialistov-po-avtomatizaczii/
* * *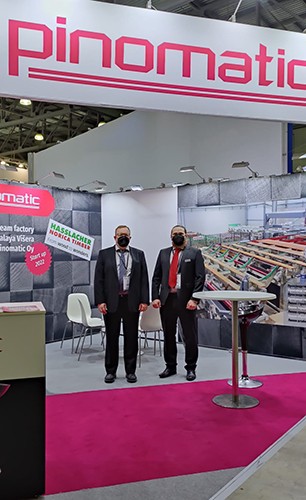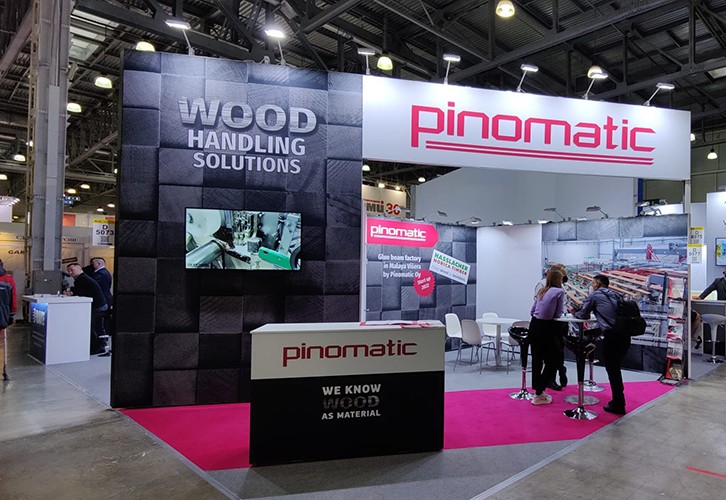 * * *
November 19, 2021
Eyes directed at the Woodex fair Moscow!
Welcome to our stand the 30th November to 3rd December, when Woodex 2021 International exhibition of equipment and technologies for woodworking and furniture production starts.
For the registration, please use a promo code: wdx21eNMTM at
https://woodexpo.ru/Page/visitor-registration.
Get your personal badge for the exhibitions now with only a few clicks and thus save time at the show.
Meet us at Pinomatic stand D5077, Pavilion 1, Hall 4!
Managing Director Matias Rantala and Sales Director Sami Malinen from Pinomatic Oy welcomes you to Woodex!